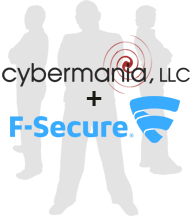 FOR YOUR HOME
Virus Protection, Browsing & Banking Protection, Networking Protection
We want you to enjoy life without worrying. Explore the internet, enjoy online shopping, watch videos, listen to music, communicate with your family and friends. We keep you protected.
This award-winning security looks out for you and the people close to you, on every device, all the time.
FOR YOUR BUSINESS
Endpoint Protection, Central Management, Network Protection
It's not enough to protect your business some of the time – consistency and reliability matter. F-Secure has won the Best Protection award from AV-TEST four years in a row now!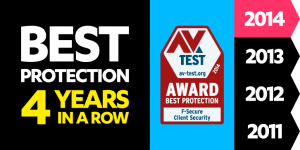 In the digital world, it seems like everyone wants a piece of you – hackers, Internet trackers, online spies. We believe you should have the freedom to live your digital life without worry. It's our passion for freedom that pushes us to create better products and services to enable and empower you. For us, freedom is about making sure you are the one in control of your digital life. Together with you, we're fighting for your digital freedom.
VIRUS PROTECTION: Protect your privacy and security — keep your devices safe from viruses, trojans, and spyware.

BROWSING AND BANKING PROTECTION: Explore the Internet, and handle your online shopping and banking without worries.

NETWORK PROTECTION: Make sure that your Internet connection is safe.

FAMILY PROTECTION: Protect your entire family with a single service.
Businesses have a distinct need for affordable yet powerful security solutions, together with cost reduction and worry-free management. But with constrained IT resources, ensuring high-level security is a challenge for many businesses. As an F-Secure partner, we can now help you enjoy a comprehensive and powerful security solution with minimal upfront investments and administration. F-Secure has been solving business security challenges for over 25 years. They are a pioneer in cyber security and data protection. Their award-winning solutions go far beyond traditional anti-malware. Through them, we offer modern, best-in-class endpoint protection, security management, and network security solutions. Developed in close cooperation with industry partners and international security authorities, F-Secure's solutions garner global awards from leading independent experts.